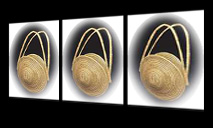 Sincere expression of sorrow and apology to the Ngarrindjeri People.
To the Ngarrindjeri people, the Traditional owners of the land and waters within the region, the Alexandrina Council expresses sorrow and sincere regret for the suffering and injustice that you have experienced since colonisation and we share with you our feelings of shame and sorrow at the mistreatment your people have suffered.
We respect your autonomy and uniqueness of your culture. We offer our support and commitment to your determination to empower your communities in the struggle for justice, freedom and protection of your Heritage, Culture and interests within the Council area and acknowledge your right to determine your future

We commit to work with you. We acknowledge your wisdom and we commit to ensuring our actions and expressions best assist your work. We accept your frustrations at our past ways of misunderstanding you.

We are shamed to acknowledge that there is still racism within our communities. We accept that our words must match our actions and we pledge to you that we will work to remove racism and ignorance.

We will recognise your leadership, we honour your visions, and we hope for a future of working together with respect for each other.
We look forward to achieving reconciliation with justice.
We ask to walk beside you, and to stand with you to remedy the legacy of 166 years of European occupation of your land and waters and control of your lives.
The work of the Alexandrina Council will be guided by your vision of a future where reconciliation through agreement making may be possible and we may walk together.
The Alexandrina Council acknowledges the Ngarrindjeri People's ongoing connection to the land and waters within its area and further acknowledges the Ngarrindjeri people's continuing culture and interests therein.
Signed for and on behalf of the Alexandrina Council by the Mayor, Mr. Kym McHugh
Witnessed for the Council by the Chief Executive,
Mr. John Coombe

Witnessed for the Ngarrindjeri People by the Rupelle of the Ngarrindjeri Tendi,
Mr. George Trevorrow
Witnessed for the Ngarrindjeri People by the chair of the Ngarrindjeri Native Title Committee,
Mr Matthew Rigney
Witnessed for the Ngarrindjeri People by the Chair of the Ngarrindjeri Heritage Committee,
Mr Tom Trevorrow