Support "Arabunna going home"
& protect Kumarangk.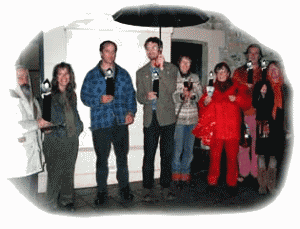 Candlelit WalK
for Justice & Peace
Friday 2 April 2004

View & download flyer.
Meeting time is 7 PM at Genocide Corner,
Government House Gate
Corner of North Tce & King William Street
Adelaide, SA 5000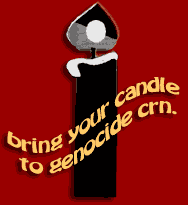 Respect Indigenous people's traditional land and waters. Join the Indigenous call for a TREATY and BILL OF RIGHTS. Light a candle and walk for justice and peace.


Respect Indigenous Rights. Recognise Ngarrindjeri culture and spiritual beliefs. Protect this unique Australian wetland.

ENACT A TREATY & BILL OF RIGHTS


Look after Lake Eyre. Conserve this unique Arabunna environment. Protect its cattle and tourist industries.